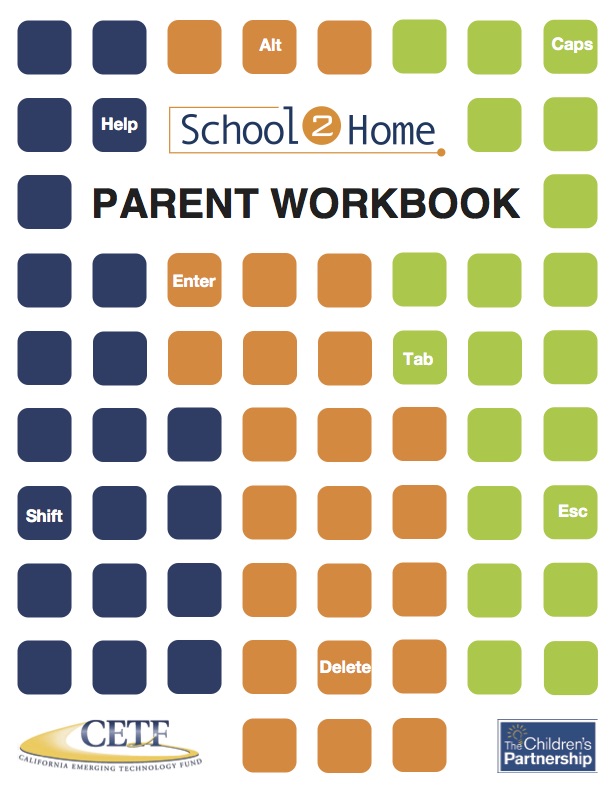 School2Home: Parents' Manual
School2Home is a program designed to help close the the Digital Divide and the Achievement Gap by integrating the use of technology into teaching and learning at low-performing middle schools throughout California.  It is sponsored by the California Emerging Technology Fund and The Children's Partnership.
The Parents' Manual to School2Home will help parents
Know the goals and components of School2Home.
Learn effective communication strategies to build relationships with and access information from school staff.
Acquire basic computer literacy skills in word processing, accessing the World Wide Web and using email.
Understand the importance of computer literacy for successfully completing homework, passing classes and preparing for college.
Know how to access child and school academic status information online, if available.
Learn how to ensure online safety.
Know how to access technical support, order a high-speed Internet line and set up an email account.
Download